All of our initial sets include a consult to determine the correct length, curl, thickness and styling options you desire. They also include a complete aftercare package to care for your eyelashes and thorough, proper home care instructions to make your lash extensions last the best.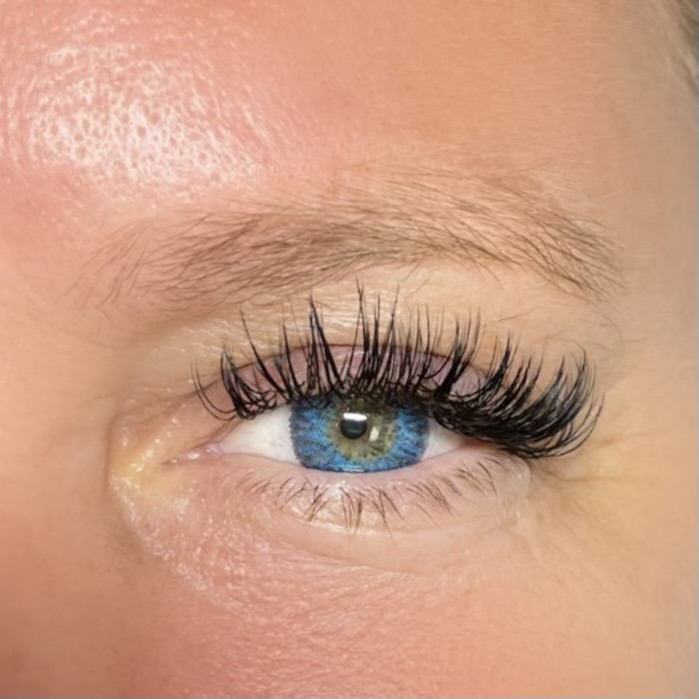 The Wet Mascara Look resembles wet volume lashes after a lash extension wearer has washed her face but before the lashes have been fluffed up. This look is created by using narrow, almost closed volume fans. This look is great for creating texture and it perfectly matches the dewy skin look! Also known as the Fluffy Classic.
Transfer Fills – For New Guests
Have existing extensions done elsewhere and want to experience the Foxy Lash difference? First time clients will receive a thorough consultation and if existing extensions are done safely, properly, and aren't compromising your natural lashes, we will work off your existing set. However, if your existing extensions are damaging your natural lashes, we do highly recommend removal and a new set.
Fills For EXISTING Guests
These Fills are for current Guests who have been in previously within 4 weeks. We recommend fills every 2-3 weeks to keep your lashes full and foxy!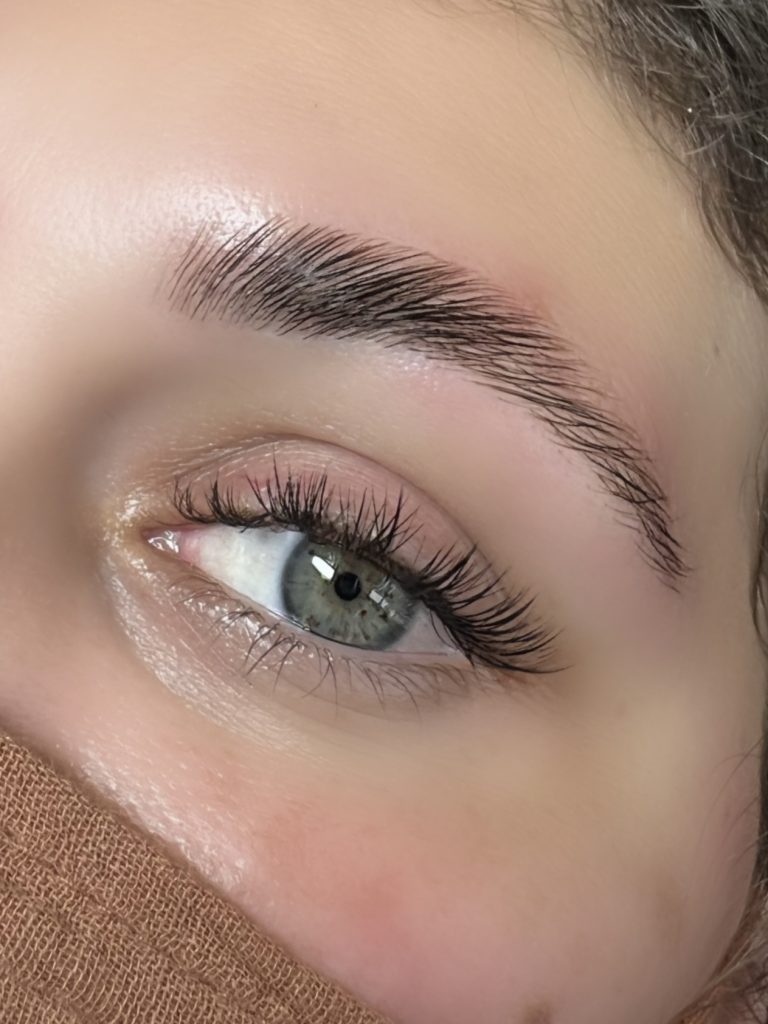 Brow Lamination is a great way to get a temporary brow lift/ wispy brows. It brings the hairs up and back to life, making any brows full and beautiful. It fills in gaps in the brows and gives the illusion of fullness and growth in a fast, noninvasive way. You can add a brow cleanup or a brow tint to this service!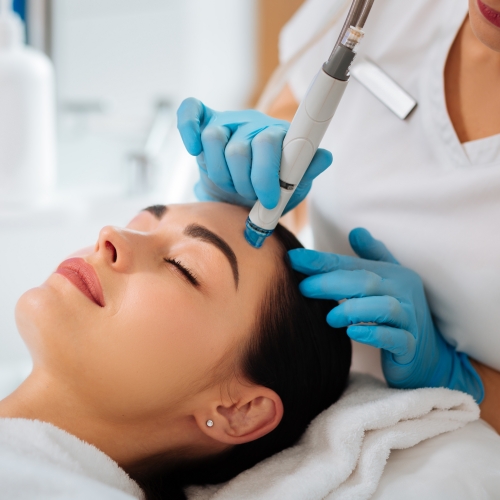 Is a cutting-edge skincare treatment that offers a non-invasive, multi-step approach to rejuvenate your skin. It involves cleansing, exfoliation, extraction, hydration and antioxidant infusion; all in one session.
It includes the Platinum, our full Detox. This treatment is 1 hour of treatment and transformation. It combines detoxifying lymphatic drainage, with customized boosters for targeted skin concerns and blue or red LED for a complete approach to skin rejuvenation.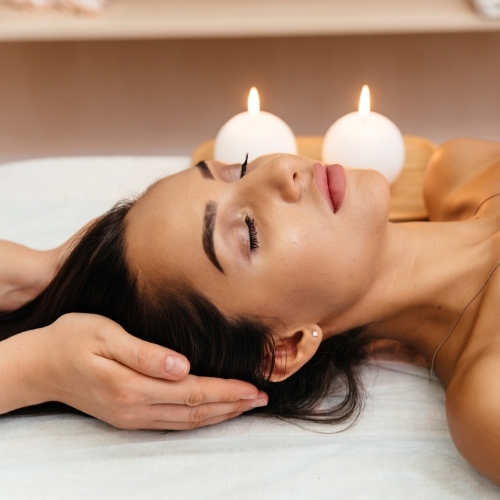 Is an advanced haircare treatment designed to revitalize and nourish your hair and scalp. It aims to cleanse the scalp, removes impurities and provide essential nutrients to support healthy hair growth. Whether you are dealing with hair loss, dryness or simply want to enhance the overall health of your hair, Keravive offers a rejuvenating solution.
ASK FOR OUR BUNDLES
(Lash Fills + Hydrafacial or Half scalp treatments) and save up to $70.
Call or text at 786-777 8725.